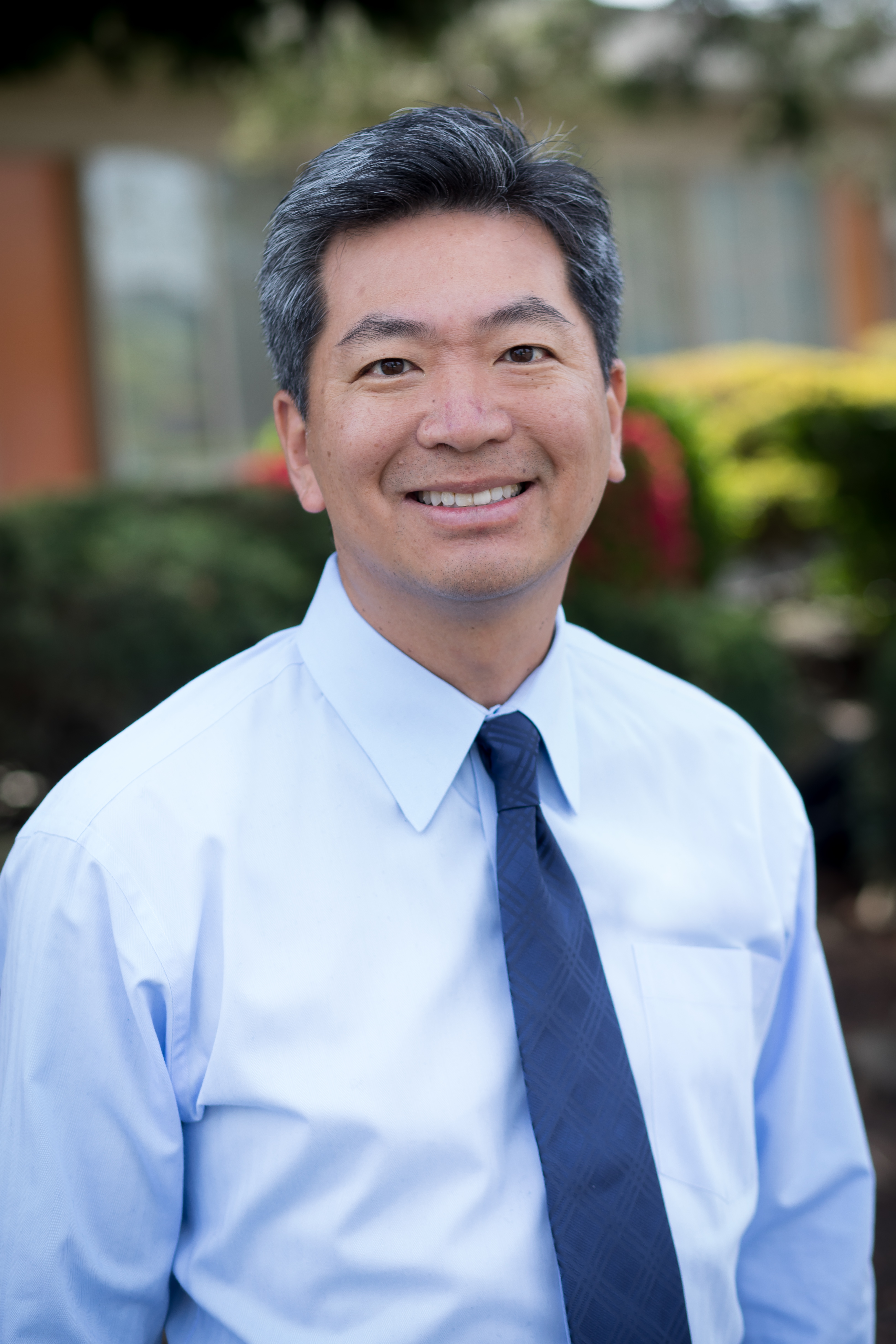 Dr. Yang grew up in the Seattle area and calls the Northwest home. He graduated from the University of Washington with a Bachelor of Science degree in Biology in 1992. For the next four years, he attended the University of Washington School of Dentistry and graduated with a Doctor of Dental Surgery degree.
While at UW, Dr. Yang researched the role of salivary proteins in diabetic patients. Typical diabetic patients restrict sugar intake in their diet to help lower blood sugar, so they should theoretically have less dental decay. However, findings have shown that diabetic patients actually have a higher rate of dental decay. Dr. Yang's research project discovered that diabetic patients have a lesser amount of a certain protein in their saliva; and these proteins play a crucial role in preventing cavities. His work won a research award and was published in a scientific journal. Dr. Yang traveled to Chicago to present the research findings to his dental peers during the National Dental Convention.
After graduation from dental school, Dr. Yang traveled to Taiwan for a half year to learn from and work with his father, also a doctor of dental surgery. He developed an appreciation for dentistry from a different perspective and saw how dental health can change lives across all cultures. During his time in Taiwan, Dr. Yang also worked in a dental laboratory to refine and master his skills in making dentures, crowns, and bridges.
In 2002, Dr. Yang acquired his dental practice in Renton and the office steadily grew from 5 team members to 10. With a conservative approach to dental procedures, the latest in dental technology, a great supporting staff, and loyal patients, the office was awarded with numerous top local dentistry awards in publications such as the Renton Reporter, Puget Sound Consumers' Checkbook, and Seattle Met Magazine.
Dentistry is constantly evolving and advancing, so Dr. Yang values continuing dental education. He attends seminars regularly and participates in study clubs in the never-ending process of learning. Dr. Yang incorporates the latest in dental therapies for his patients, including Invisalign® orthodontic treatment, Botox® therapy for jaw and muscle pain, and dermal fillers to enhance patient smiles. He is a member of the American Dental Association (ADA), Academy of General Dentistry (AGD), American Academy of Facial Esthetics (AAFE), and the internationally acclaimed Seattle Study Club.
Dr. Yang and his wife currently spend their free time shuttling their kids between recitals, soccer, basketball practices and matches. Whenever he's not rooting for the Seahawks, Mariners, Sounders, Storm, and his beloved Huskies, he will squeeze in a round of golf.